OCCULTATION OF TYC 6880-01034-1 BY 135 Hertha
2015 July 6
---
Two occultation were recorded by John Broughton, using video OSD technique.
He also observed a clear miss for this event.
View the updated prediction.

Observers:
  1(M) J Broughton,Mororo, NSW, AU          
  2    J Broughton,Brunswick Heads, QLD, AU 
  3    J Broughton,Wardell, NSW, AU         
  4(P) Prediction - IOTA Feed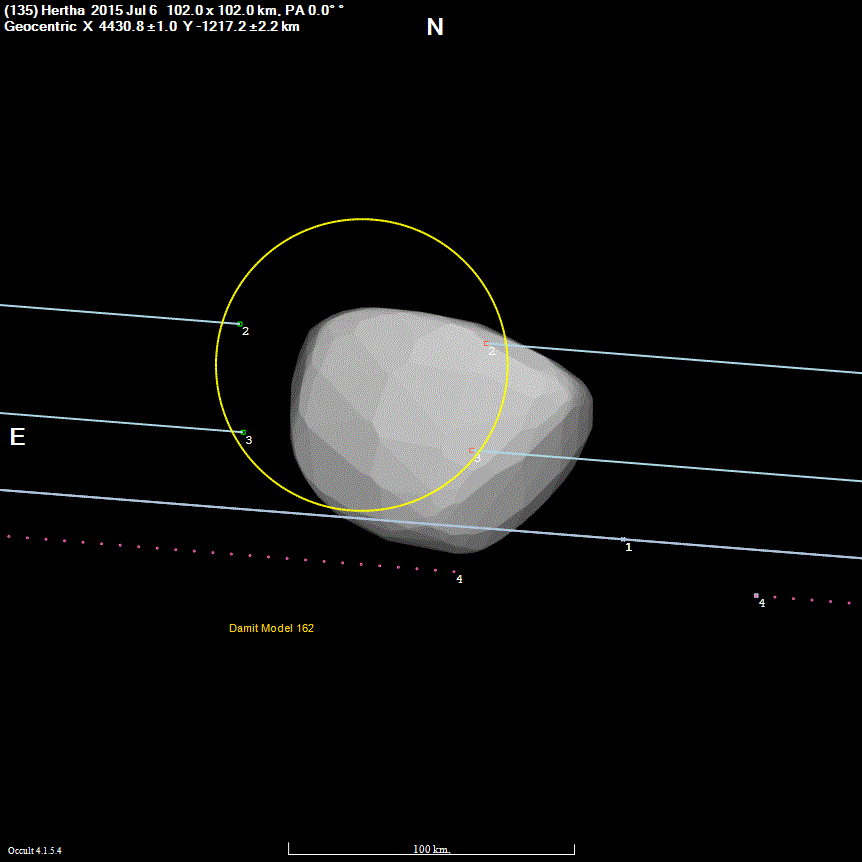 Discussion:
The circle above is plotted at the expected 102 km diameter of Hertha. Also shown is the ISAM shape model which is distinctly non-circular and has been confirmed by a very successful occultation observations made in the USA in 2008. The two observed chords and the miss observation confirm a shift to the north but does not significantly add information on the shape and size of (135) Hertha.
The figures below shows the Tangra light curves of the occultations.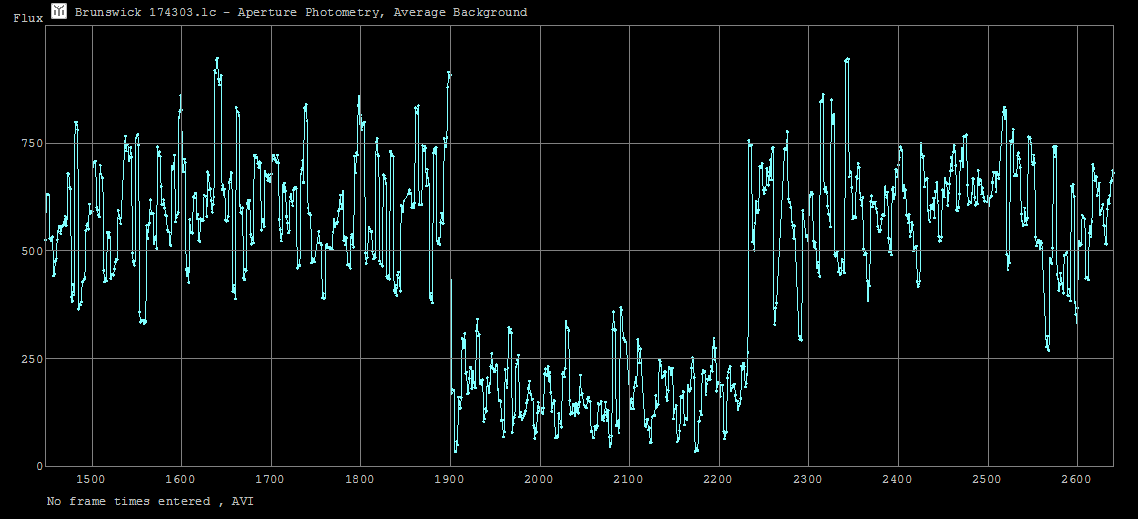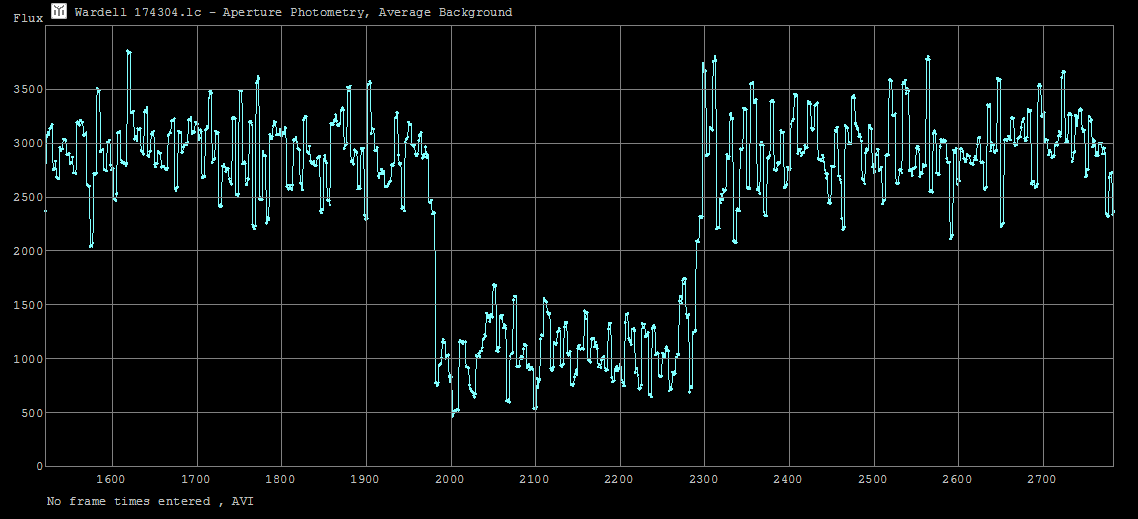 Observational Data:

Observation details for MP ( 135 ) Hertha
By Star              TYC 6880-01034-1 
On 2015-07-06  at 17:44:19.0

_______________________________

Observer   John Broughton
Location   Mororo, NSW, AU
Longitude  +153:13
Latitude   -29:18
Altitude   45 m
Datum      WGS84
Telescope Newtonian
Aperture   25 cm
Seeing     Steady Clear 
Camera Type  Watec 120N+    PAL/CCIR      
Camera Delay 
Timing     GPS - time inserted Video with frame analysis

Missed

Comments:   

_______________________________

Observer   John Broughton
Location   Brunswick Heads, QLD, AU
Longitude  +153:32
Latitude   -28:32
Altitude   5 m
Datum      WGS84
Telescope Newtonian
Aperture    8 cm
Seeing     Slight flickering Clear 
Camera Type  LN-300-11673   PAL/CCIR      
Camera Delay 
Timing     GPS - other linking Video with frame analysis
Disappearance  17:44:18.49
Reappearance   17:44:31.77
Comments:   

_______________________________

Observer   John Broughton
Location   Wardell, NSW, AU
Longitude  +153:27
Latitude   -28:57
Altitude   5 m
Datum      WGS84
Telescope SCT including Cass and Mak
Aperture    9 cm
Seeing     Steady Clear 
Camera Type  LN-300-11673   PAL/CCIR      
Camera Delay 
Timing     GPS - other linking Video with frame analysis
Disappearance  17:44:22.66
Reappearance   17:44:34.98
Comments:   

        
Return to 2015 occultation results
---
[Site Map]
[What's an Occultation?]
[Total Occultations]
[Grazing Occultations]
[Planetary Occultations]
[Jovian Satellite Eclipses]
[Timing Occultations]
[Reporting Observations]
[Coming Events]
[Software]
[About Us]
[Publications]
[Membership]
[Links]
[Top of Page]
[Return to Home Page]